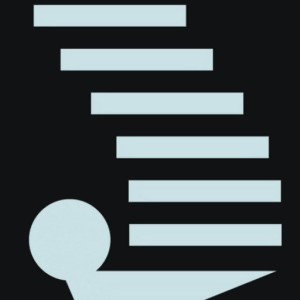 Our motto: *Fearlessly copy, print, remix, ™
Our key value: "Barriers to education, whether intentional or not, by policy or price, decays humanity."
Who is Textbook Equity?
Our mission is to advance educational opportunities for all students by providing textbooks and exams at the lowest possible price.  Textbooks are open licensed and free for download. Question banks are provided to instructors to incorporate into their learning management systems, or simply in-class handouts.  Students may practice exams online on our Learning Management System (Moodle(r))
Our goal is to provide the best academic content to any learner at any location, at the minimum possible cost. Education of everyone is the only true means to eliminate poverty and oppression.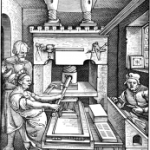 Textbook Equity, based in Los Gatos, California, USA, is a creator, publisher, distributor, and seller of "open*" textbooks and ancillary materials to college-level students. We provide free, complete PDF's of textbooks. Print formats are sold at very low price. These books are equivalent to the most popular textbooks in use today. Using technology and processes that greatly advance the way textbooks are created and reviewed, we provide very cost-effective alternatives to traditional textbooks based on original content
How do I contact you?
Use our green "? Help" widget shown on this page or  write to us: editors at textbookequity.org
What is your business model?
Revenues are generated via royalty payments from the textbook print sales. PDF's are free for download.
Why this repository with print versions?
Textbook Equity ensures continued open and free access and availability of open educational resources by maintaining an independent digital repository and publishing print versions that are not subject to the limitations inherent in digital versions, such as restrictions on the the first sale doctrine, sequestering open textbooks behind fee-based systems, and marketing abuses of the Creative Commons designation.
What are open educational resources?
These are resources unbound by many of the traditional constrains found with full copyrighted works.  They eliminate the need for direct permissions, payment of royalties, or lawsuits.
What is the official definition of OER?
According to the U.S. Government:
Open educational resources (OER) means teaching, learning, and research resources that reside in the public domain or have been released under an intellectual property license that permits their free use or re-purposing by others.*

An open textbook is a type of open education resource.
Many open textbooks are created by independent academic authors who were not satisfied with offerings from traditional textbook publishers, felt the cost of traditional textbooks were too high, became frustrated with the idiosyncrasies of copyright laws, or supported an education system that fostered the freedom to spread academic ideas for the benefit of all.
Most authors use a Creative Commons license on their open works, or a customized copyright with specific uses defined. (See References)
References
https://en.wikipedia.org/wiki/Open_textbook
What is the criteria of a truly open textbook:
Content is free or nearly free.
Free access.
Easy to access using standard and open source or free applications.

Easy to copy, parse, and rearrange using available open source software.
Supplements that are really part of the textbook, must meet the same criteria and are provided under the same license.
Meets attribution requirements specified by the open license.
________________________________________________________
* https://www.federalregister.gov/articles/2010/08/05/2010-19296/secretarys-priorities-for-discretionary-grant-programs#p-106