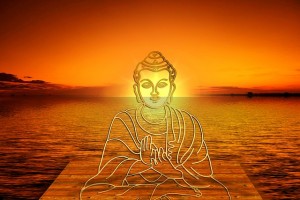 Welcome to Yoga-Trained!
These web pages provide inexpensive or free books and exams for those wishing to learn and test their understanding of Yoga.  We hope that the proliferation of yoga knowlege results in an abundance of new yoga studios around the world, in every building, bunker, silo, hut, and cave.  As far as we know, no one has ever felt like going to war after a yoga class.
•Poses • Chakras, Mantras, Chanting •Religion & Philosophy • Sanskrit • Anatomy & Physiology •Etiquette •Business and Law • Ethics•
We have just begun so not all subjects are ready for the public yet.

Now Available: Yoga-Trained Books
"Patanjali's Yoga" (2016) –  available in two formats: PDF and print.  An annotated and indexed book based on the "Yoga Sutras of Patanjali" (Yoga Philosophy) e-book only $1.99  or   Print $9.95
"Anatomy and Physiology" (Vol 1)  A free e-textbook for college pre-med students.  $39 print format available (CC BY) too.
"Human Biology" (CC BY-NC) (free pdf, High School Text)
"A Practical Sanskirt Introductory"  (free pdf) (for the serious Sanskirt student)
Visit Our Online Yoga School featuring online learning exams.
Click —> Yoga-Trained: Anatomy  and Physiology Syllabus
An online quiz to test your knowledge of anatomy relevant to yoga students.
Click —> Yoga Pose Identification
An online quiz to test your identification of Yoga Poses by providing the English and Sanskrit name.